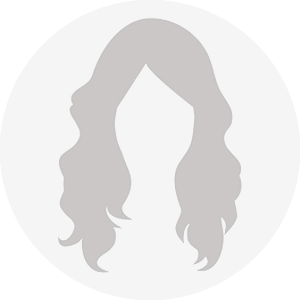 T. Venisee
Not enough text allowed to describe how amazing Greta's services are. I've suffered from lymphedema all my life. Recently became diagnosed with with breast cancer resulting in the need for a mastectomy and reconstruction. I was in a dark place physically, pain was overwhelming causing very limited mobility. Greta not only removed fibrosis but she removed ALL fluid, knots under the skin & cording, etc. She is a true lymphatic specialist with a heart of gold. Her mannerism and true desire to heal is seen in her eyes, felt in her healing touch and heard in her words. She is a great decision for many healing options, recovery, regular massage as well and so much more. I would recommend her to any and everyone. My quality of life returned at her hands .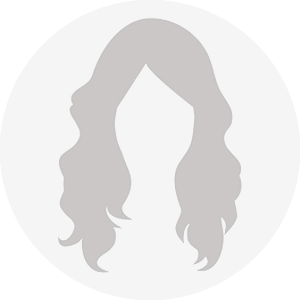 Trish H.
All I can say is Greta is amazing! I found her after I had a fairly large surgery and was in pretty bad shape. Her hands truly have a healing touch! I had nerve pain, fibrosis, extremely tight skin at the surgery site and a good amount of swelling. She worked on me using lymphatic drainage massage, myofascia release and ultrasound lipo cavitation. She helped me so much, not only physically but emotionally during my recovery. I'm not sure how I could have managed without her help and support. Greta has a wonderfully warming personality and from the moment I met her, I knew that she truly cares about her clients. She is constantly educating herself and has a remarkable knowledge about the body and how it processes pain, healing and recovery. After my initial series of sessions, I have continued on with her in a regular basis...I am happily a forever client now! Greta truly is the best!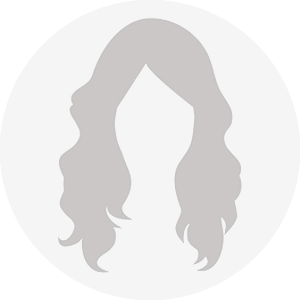 Erika P.
As a breast cancer survivor, (double mastectomy-reconstruction)I just want to say that Greta is very knowledgeable. I can't say enough about how great she is with the lymphatic massage. I'm glad I found her she has made my recovery time, less painful and my swollen has gone done tremendously. She walks you through everything, step by step & is very detailed with all that she is doing with you because now a days it can be hard to find someone that knows about lymphatic massages. Greta sends you home feeling amazing and gives you tips on what to do and not to do. If you are going through plastic surgery or reconstruction surgery or maybe you are a cancer survivor like myself don't hesitate to contact Greta she is the best! you will not be disappointed.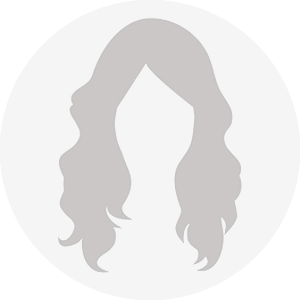 J. Carney
I found Greta based on her wonderful google reviews and ratings. I was looking for someone in the area to perform post surgical lymphatic drainage massage and I am so glad I found Greta! Her experience and knowledge is truly top notch and she made me feel very comfortable. Her lymphatic drainage massages are always tailored to my specific needs at the time. I leave every session feeling wonderful and I am confident it helped aid in my healing process. I even sent my husband to Greta when he was having back and neck pain. He received an orthopedic massage and he said he felt even better than when he goes to the chiropractor. I highly recommend Greta to anyone needing lymphatic drainage, orthopedic massage or any type of massage services.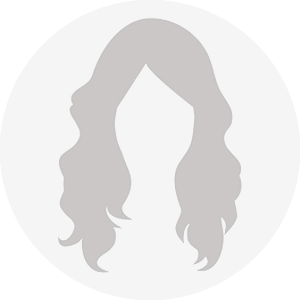 Chrissy B
Oh my gosh, words cannot describe my experience with Greta! I had surgery in June and looked up the top post surgery lymphatic massage therapist and Greta was at the top of the list. Made since because her schedule was full- Greta was so sweet when I reached out to teach me how to do massages at home while waiting to get it! I was on a time crunch so I tried someone else and was a total waste of money sadly (overpriced and poor service) - I was so swollen still after 7 weeks so I finally was able to get in the see Greta and my gosh she does not disappoint!! She is not only so sweet, but very communicative and insanely knowledgeable. You can tell she is professional and passionate about what she does and even after the 1st session (keep in mind I had 6 sessions with minimal results) there was a huge difference!!! She even teaches out at home techniques in between sessions to get you to heal quicker! You won't regret booking with Greta, she is absolutely amazing!!O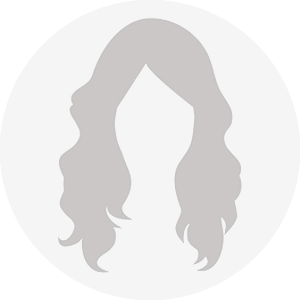 Rayna K.
I found Ms. Greta after I realized that my body was holding on to excess fluid. I wasn't sure if lymphatic drainage would help but my friend suggested I give it a try.
Ms. Greta is the BEST person to do this type of treatment. She knows what she is doing and more importantly is properly trained and educated to do this.
She takes precautions by reviewing your health history before a session. Her office is very easy to get to do and has an extremely peaceful and healing energy.
Ms. Greta also does massage and other types of treatments and offers various packages of services. I did a package of eight lymphatic drainage sessions and I was very pleased with the results. The fluid started to release after the very first session. Now I just go back once per month for maintenance.
She books up very quickly and that is a true testament as to how wonderful of a therapist she truly is. If you are lucky enough to get to be one of her clients, you are truly blessed.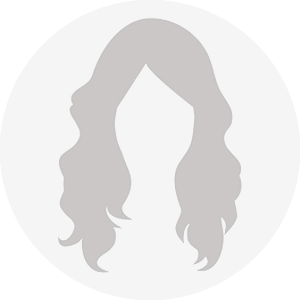 L. Hamby
I was diagnosed with Breast Cancer in Oct 2019. After my bilateral mastectomy, I experienced some nerve damage and shoulder damage. Following my initial surgery I had 4 more, totaling 5 surgeries in 10 months. With my arm constantly by my side for a year, the damage continued. I started Physical Therapy in 2020 and continued going for almost 1 year with no progress. I saw an Orthopedic surgeon who wanted to "explore" my shoulder. He couldn't guarantee any results. That's when I sought other means of therapy and found Greta. In just 3 sessions she has been able to make MORE progress than a year of PT did! She's great at explaining what she's doing, why I'm feeling the pain/stretch/limits I'm feeling. She explains the process of how she's going to treat my shoulder in different stages. Currently I'm in the Orthopedic Rehab stage. Once we have this completed, she will move to the next phase of treatment to include prevention of lymphedema as well as releasing the webbing that has occurred under my arm. She is very gentle and never pushes too hard or causes pain. I HIGHLY recommend Greta!!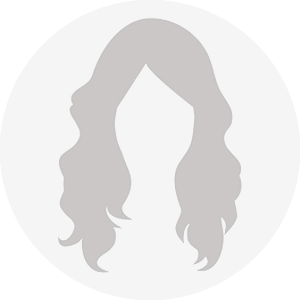 D. Lanus
I recently had a full abdominoplasty with lipo. I needed a Lymphatic Massage Drainage. My entire abdomen was hard and very uncomfortable. After just a few sessions with Greta, my abdomen is very soft. What I love about Greta is that on top of being very knowledgeable and experienced in her craft, she is a very kind and warm person. She's easy to talk to. Her customer service is stealer! She is amazing with returning emails/texts/phone calls and she's very accommodating with her schedule. I would recommend her for anyone looking for a Lymphatic Massage.

A. Shennoy
Greta is a highly skilled, dedicated therapist. I see her for lymph drainage and her techniques work. Beyond therapy, she is caring and goes above and beyond to provide tips for home care. I'm grateful for her services. Highly recommend.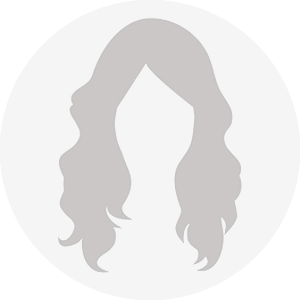 Deborah W.
I am truly Blessed by meeting Miss Greta and having the opportunity to become a Loyal Client and Strong Advocate. My experience always leaves me with an overwhelming feeling of gratitude and renewed surge of positive energy. The study of the Lymphatic System and the targeted healing and drainage techniques is fascinating. Research and Education about the process has become my new Passion. I urgently look forward getting on schedule for the next appointment as each gets better with more release of the toxins and relief from the painful fluid retention (and we are just getting started). Greta is honestly a "Lifesaver" for me.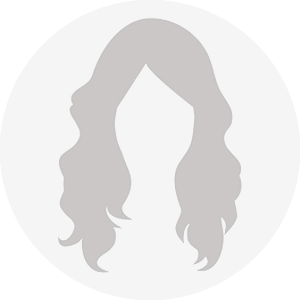 Katherin P.
Greta is top-notch. She is well trained, educated, caring and a complete professional. After a tummy tuck procedure my doctor recommended lymphatic massage. Greta came highly recommended. I appreciated that she was honest and said based on where my recovery was at the time I did not need as many sessions (note, she books up fast so don't wait to schedule!). She educated me on manual lymphatic massage during our sessions, which I greatly appreciated and have benefited from. With no hesitation, I highly recommend Greta.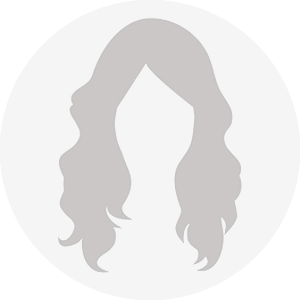 Megan .
I went to Greta 2 weeks post surgery. From the very first moment I met Greta, I knew I was in good hands.
Greta is incredibly kind, knowledgeable, and determined to help her clients. Her office is so peaceful and she uses several techniques to resolve any issues.
I experienced fibrosis in two places and with each visit, my body felt better and improved under her care.
I would absolutely, 100% recommend Greta for anyone who is in search of a lymphatic massage therapist.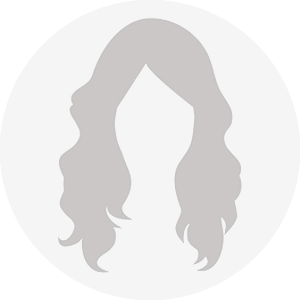 Emily M.
Greta is so blessed with the power to heal. I cannot say enough amazing things about my lymphatic drainage massage except that I wish I could get one every single day! Greta is gentle in her approach, knowledgeable in her craft, and caring with her touch. Not all people possess all the qualities to help others heal but Greta absolutely does and until you experience her services for yourself you are missing out. Simply the best there is!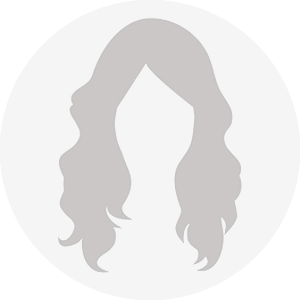 Oksana B.
Greta is amazing! This is probably best professional massage I've ever had. She quickly identified problem area and using special technique helped release tension around my neck. I love her massages, especially how I feel next day and week after. She worked with my busy schedule to accommodate good appointment timing. I would highly recommend who is looking for professional massage.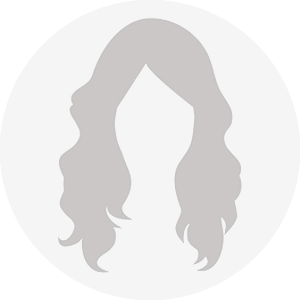 Connie M.
I was referred to Greta by my Dr. and I have to say she was right when she said she's the best at what she does. From the first lymphatic massage I felt so much better and have been feeling even better with ones that have followed. I would definitely recommend her with anyone.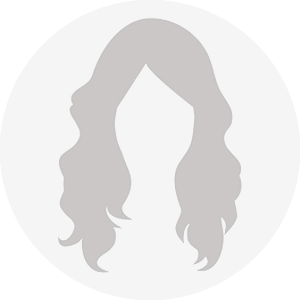 John C.
Greta is amazing at Lymphatic massage. I have a condition that prevents me from excreting toxins correctly, so my doctor has suggested Lymphatic massage using the Vodder technique, and no one in this area does it better than Greta. With other massage therapists, I have had issues feeling comfortable and calm while receiving massage (and they weren't using the Vodder technique), but Greta really does have some kind of aura that makes me feel so relaxed while receiving a Lymphatic massage, and the Vodder technique really is superior for detoxing. I highly recommend seeing Greta and will continue to do so myself until I'm back to full health.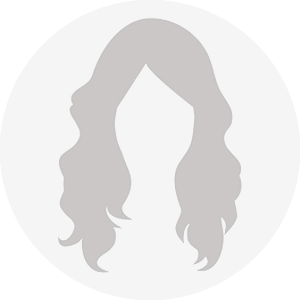 Ana I.

"I would like to share amazing Manual Lymphatic Drainage (MLD) -Vodder technique service I just finished. I found a professional Licensed Therapist in Vodder Technique and I am very, very happy I found her. Greta is amazing, she is very attentive and professional. She is working with many clients recovering after liposuction, so she knows exactly how to help them to recover.
I took one MLD session with Greta before liposuction, and 10 sessions after lipo. I am so happy, because after treatment my legs and flanks have no issue at all. I highly recommend Greta."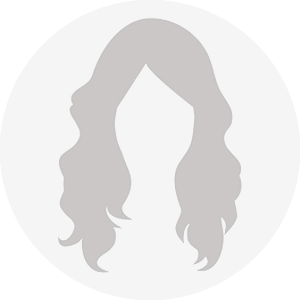 Candece S.
Greta is very skilled and knowledgeable in the practice of lymphatic massage. She is quick to respond on initial contact and easy to schedule with. She provided the relief I needed after surgery, immediately from our first appointment. The location of her office is convenient and she suggested additional after session comfort techniques. Greta was truly helpful in my post surgical healing journey.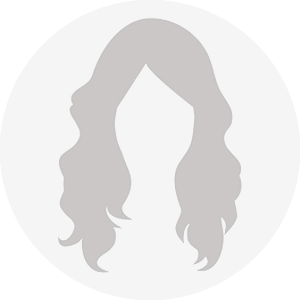 Karim M.
"Greta is an amazing massage therapist! She is very knowledgeable about anatomy and her deep tissue massage technique is perfect, as it targets the knots and muscle tightness with the appropriate amount of pressure for each muscle group. I feel rejuvenated every time I have a massage, and given I work on the computer quite heavily it's becoming vital to have this type of therapy to maintain a healthy posture. Greta cares a lot about the patients and goes the extra mile to ensure the therapy doesn't end at the end of the session but will advise on proper posture and at-home stretches to make sure the patient maintains good health between sessions. Thank you Greta for being a caring therapist!"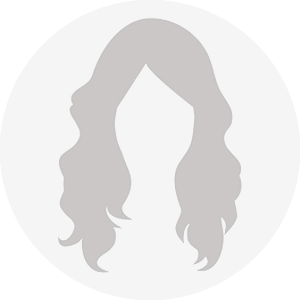 Maisha A.
I am eternally grateful to have found my new massage therapist! Greta is a very highly skilled, professional and compassionate massage therapist. I always feel lasting changed after working with her!
I have a lot of chronic pain and stress and Greta addresses my body concerns without judgment, with grace; and with the use of multiple therapeutic and energetic modalities. She checks all of the boxes for me. And the way she does the hot stone massage is different than I've ever experienced. I absolutely loved it! I would drive to the ends of the earth to come get this work from Greta. I am already recommending her to everyone I know!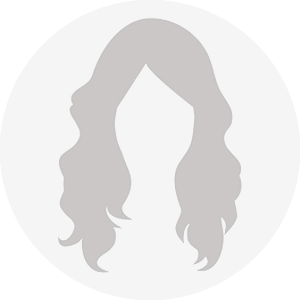 Davel W.
Greta is an exceptional therapist. Not only is her training extensive, she takes time prior to each appointment to determine what changes her clients have had with their health/body since their last appointment. I have struggled with chronic pain since a rear-ended auto accident on the interstate in 2005 which resulted in Cervical fusion surgery and chronic back spasms. In addition to neck/back pain, I often have intense spinal migraines. I had tried numerous other therapies for years (physical therapy, aquatic therapy, yoga, steroid injections, steroid epidural, pain medications, spasm medications etc.), but nothing has given me the relief I experience after treatment by Greta. I literally have walked into numerous sessions with a terrible migraine and have left without a migraine. Greta is thorough, reasonably priced, and sincerely compassionate about helping her clients' experience life without pain! I have discovered that regular treatments by Greta are the best way to prevent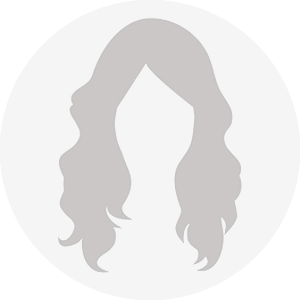 J. Kauti
I had circumferential liposuction in both thighs - a very painful procedure. I developed fibrotic tissue during the healing process, which feels like hard pebbles in your leg. In just a couple sessions, Greta was able to break up the fibrotic tissue and promote lymphatic drainage with her amazing techniques. I am so impressed with her caring demeanor and I'm grateful for the time she has spent helping me. She is so knowledgeable about the body and can customize treatment as needed. I will definitely be back! Thank you Greta!


Christy T.
Greta is an incredible massage therapist! She is versed in MANY different techniques and uses her experience & skill to create custom massages to meet your needs. Her location is always clean and calm. I recommend Greta highly!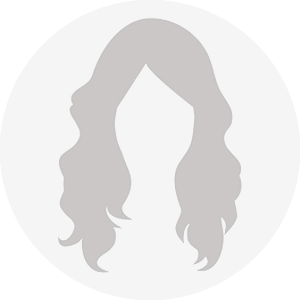 Ruth M.
Greta is very knowledgeable and takes care to invest in educational opportunities to continually improve care for her clients. I found Greta while looking for post surgical support for Lymphatic massage drainage. Immediately I was impressed by her bedside manner, care, and attentiveness. We frequently regret not having photos to document the dramatic improvement to swelling throughout my body but I can attest to the pain reduction and the improvement in my healing. I am very grateful.

La tanya I.
My service was exceptional. I immediately felt better and I left equipped with more information. Greta was patient and explained everything before, during, and after. I am looking forward to my next visit. Thanks!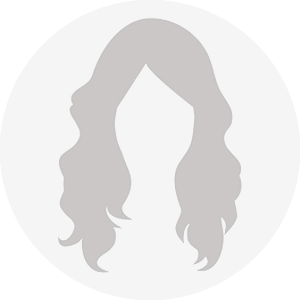 C. Ferguson
Geta's hands provide a healing touch. I've been going to her to receive lymphatic drainage massage as apart of my detox and WOW have, I noticed a difference!!. I typically have swelling in my legs and ankles and since having several sessions with Greta the pain from the swelling has started to decrease. She consistently provides great education on how I can continue to heal my body. She has a positive vibe and healing hands! Thank you, Greta.

L. Wassinger
My neuromuscular massage therapist told me I needed a therapist who specializes in lymphatic drainage (Vodder Method). I found Greta and she is wonderful! The atmosphere is calming and quiet and Greta is very professional and thorough!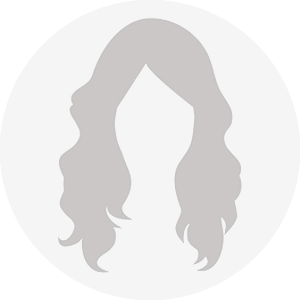 Camelia P.
Greta's knowledge and approach to health and balanced life is outstanding! I am so impressed by the extent and quality of services si offers. She is so kind and calming. Even just talking to her makes one feel better! She takes the time to explain what she does and how that impacts the whole body.
She is very good at following up after each appointment and continues to provide support and advice. I'd recommend Greta to anyone looking to feel better and find balance through complimentary therapies.Like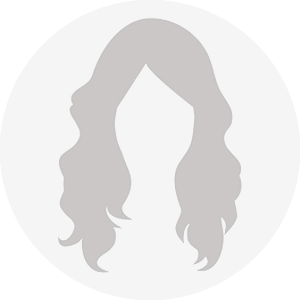 F. Pereira
I went to Greta for 6 weeks of post-op lymphatic drainage, one session a week. Greta is very professional and well trained in lymphatic drainage. She talks you through everything she's doing and teaches you how you can continue some techniques at home. Her studio is warm and inviting. I always left every session feeling relaxed and started seeing results after the first session. She is also very accommodating with scheduling. I am done with my post op sessions but will definitely be coming back because she is just that great!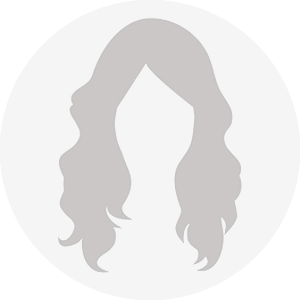 April C.
Greta is amazing.Truly. She is the best lymphatic drainage professional. She is intuitive, thoughtful, and skillful. I noticed results after my first session and I keep getting better each time I go. Prior to Greta, I was so sluggish and I always felt sick, tired, and heavy. Now, I feel sooooo much better. My energy is back. I dropped 6+lbs and I feel more like myself. I even sleep better. I can't wait for my next session. I understand the weight drop is important for people, but your health is also important. The movement of my sluggish lymph and the detox is fantastic. I FEEL so much better and I have Greta to thank. She is an angel.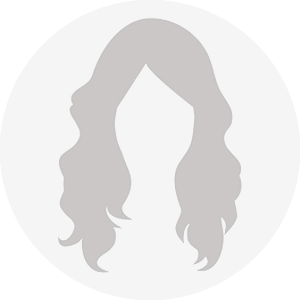 D. Lauklman
Mrs.Greta is AMAZING! She is professional, knowledgeable, sweet and caring! I am seeing her for my lymphatic massages after cosmetic surgery. I developed horrible fibroids after lipo and she was able to bring them down tremendously in a month. I am so happy I found her, she is a life saver. If you are looking for a licensed experienced person for lymphatic massages after your surgery she is the person to go to!!!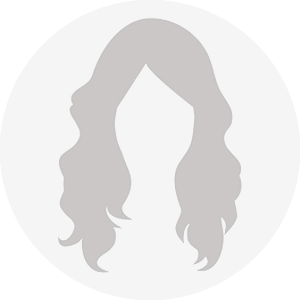 Lauren E.
Greta has more knowledge and experience than I have ever seen! She knows how the human body hurts and why and then knows exactly what to do. She shows compassion and genuine kindness the entire time. She is a lifelong therapist to have.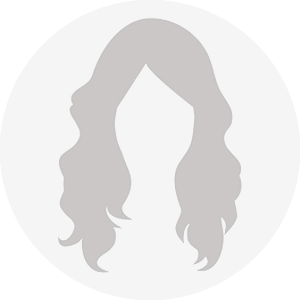 M. Falcone
I have been lucky enough to have had several massages from Greta. Over the years I've been to all the spas around Atlanta and Alpharetta looking for a great massage. Then I found Greta. Since then, I have not returned to any of the other hotel spas or stand alone spas. Greta is fantastic so there is no need for me to go anywhere else. Not only is she super knowledgeable and pleasant but she gives the best massage I've ever had. Can't wait for my next one!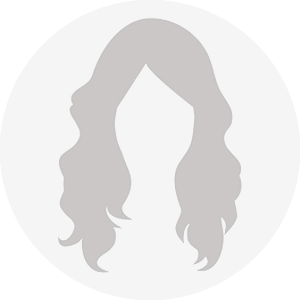 O. Byrne
You can experience total relaxation through high-quality, health-focused massage treatments tailored to your unique needs by Greta. I went to her after my abdominal liposuction to get a lymphatic drainage massage. It was the best thing I have done. This was absolutely the best lymphatic massage I've ever had, Greta is wonderful and has a great spirit, definitely knows what she's doing, very professional and nice relaxing environment... I will be her consistent customer.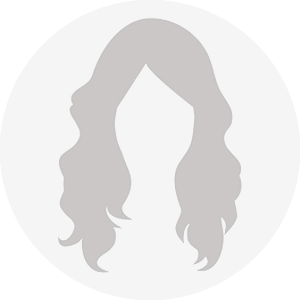 - Oksana B

Greta is amazing! This is probably best professional massage I've ever had. She quickly identified problem area and using special technique helped release tension around my neck. I love her massages, especially how I feel next day and week after. She worked with my busy schedule to accommodate good appointment timing. I would highly recommend who is looking for professional massage.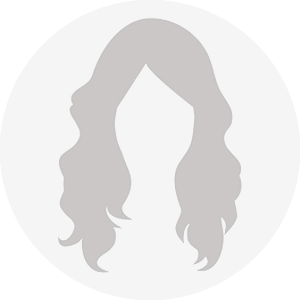 Kirk M
Greta was able to move some appointments around and take me at the last minute during a busy holiday weekend. I contacted her the same day and was able to be seen. Excellent Excellent Excellent service. I was also educated on the type of Lymphatic Massages I should be receiving and how it should be performed to ensure proper removal of excess fluids. I highly recommend her services.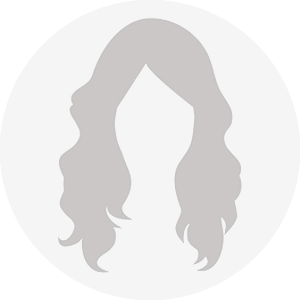 Florence L.
I'm so glad that I found Greta. She is professional and I truly can't being to know where to start telling what a difference she has made for my health. You can't go wrong getting on her calendar.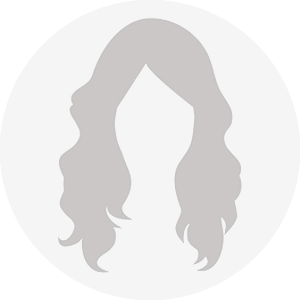 Delanya H.
Manager / Company
She has good customer service, environment, and professionalism, plus the knowledge she has is mind-boggling. She knew specific things that were going on in my body that I forgot to mention. Amazing!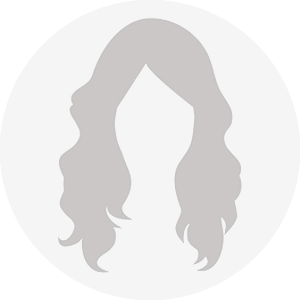 Steve T.

"I have had massage with Greta and can honestly say that you won't get a better massage with the correct pressure and techniques she combines in each massage. She knows exactly the right areas to work on. I am continuously impressed by the professional and attentive care she provides each time I go. Needless to say, I would highly recommend Greta."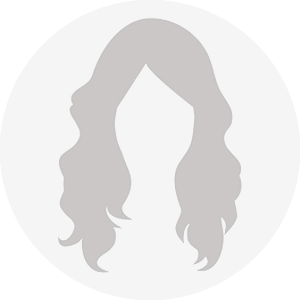 C. Panati
This was my first time at this location for a lymphatic drainage massage done by Greta and the experience surpassed my expectations. Greta is very knowledgeable, passionate about her work and very thorough. It was the best lymphatic drainage massage I had. I will definitely go back for repeat treatments.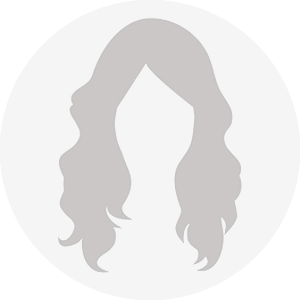 J.K
I highly recommend Greta for anyone looking for professional Lymphatic drainage massage in the area. She has a lots of experience and is very knowledgeable about lymphatic drainage massage. A lot of people they do them, but Greta actually has the training and certification to know exactly what she is doing.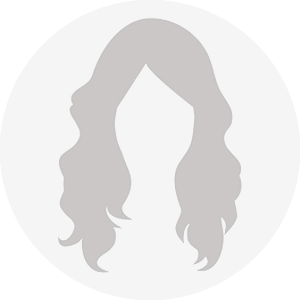 K. Howel
Greta helped make our sisters weekend a wonderful relaxing experience. There were four of us and she was able to accommodate all of our requests. Greta had an amazing touch while still being attentive to my sore and tense areas. Which after working at a desk at home for months I certainly had. She was very professional and friendly and I would highly recommend her services.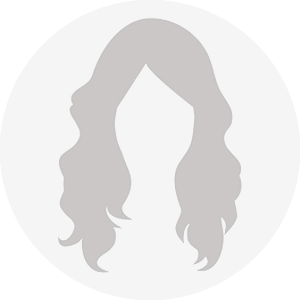 D. Walker
"Greta- your knowledge of massage therapies and alternative/Holistic healing is exceptional and profound. You have already done wonders for my neck and back. Thank you so much! I am encouraged that slowly but surely I will live without chronic pain."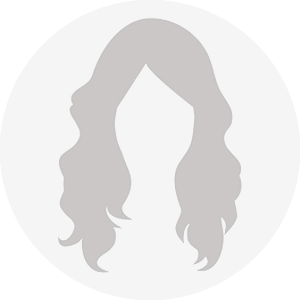 M.C. Angel
"Greta is very professional and cares about you very well. Since I'm a runner I went to see her in order to get my muscles relaxed, and I'm so glad I went way before my next Marathon, because I never realized how tight my back was. I will definitely go back and see her! Thank you Greta!"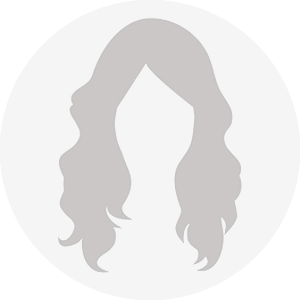 S. Venugopal
Greta is a master of her craft. My search for a good masseuse stops with her. She is extremely professional and I love how she uses technology to remind us about our appointment and makes sure to gives tips on post massage care.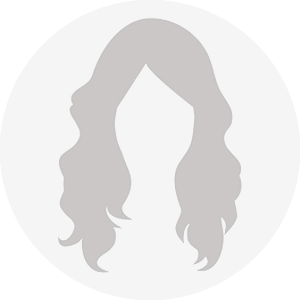 S. Rankins.

"Greta is a great therapist, she is very thorough and detailed with her massages. If you are having any type of back sciatia pain, she will be able to help with the pain."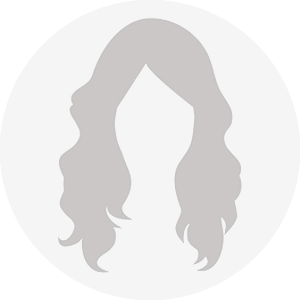 F. Blocker
Greta provided the best massage to help relieve the shoulder pain I've been experiencing. She listened to me carefully and understood my problem to provide the relief I needed. Thanks so much!!!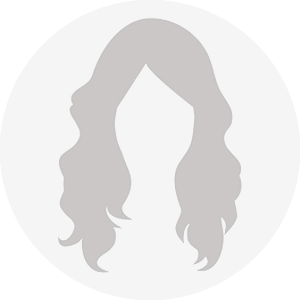 Kat M.
I'm the caregiver of a woman with multiple sclerosis. Due to blood clots this past march, she's been seeing Greta for lymphatic drainage massages. What a difference she's made! She's a wonderful therapist and is always exploring new techniques! I highly recommend a massage with Greta!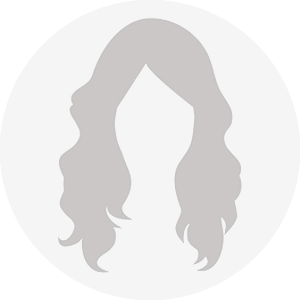 M. Powell
Greta has been awesome with lymphatic massage. I have had issues for years and I am starting to see some change.

Natasha B.
I can't say enough great things about Greta! I was referred to her by my physician for post-op lymphatic drainage. Her attention to detail and knowledge about the lymph system is expert level. Even though I do not have to go as often for my swelling, I always make sure I have a "next appointment" because I love the way I look and feel after an appt with her. Highly recommend!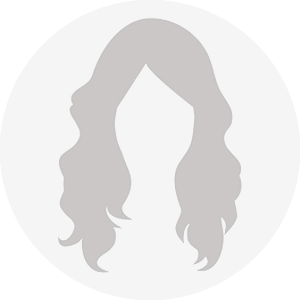 Y. Lee
I have been very pleased with all of my different massage services. I've had the lymphatic drainage, Thai and deep tissue massages with Greta and all have been beneficial. Greta is so kind and patient. She is also very knowledgeable and knows how to adapt the services specifically for your individual needs. I am so pleased that I found her and would highly recommend her services.


K. Onogwu
Fantastic, professional and just simply amazing ! Greta is a total package!!! Very detailed in her approach and comes with a lot of experience and technical know how. I have tried other therapist and the difference is so clear . I have seen amazing results since working with her . It's been a total joy working with her. Thanks Greta !!!!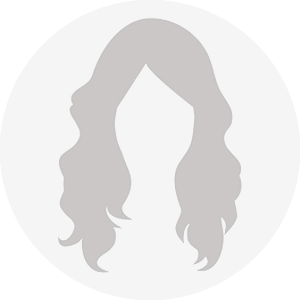 Claudia A.
"Greta is a very good massage therapist. Professional and dedicated to the details that concern me as a costumer.
The first time, I had a massage "Mommy to be" it was amazing! I felt rested and calm after an hour of therapy.
The second time, I had a hot stone massage in order to relax and relieve a low back pain. It was wonderful too. That night, I could sleep like a baby. I highly recommend Greta's massage."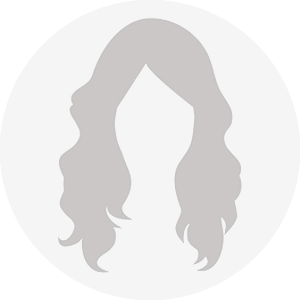 D. Mccri
AMAZING massage!!! Thank you for the additional therapy on my back and all the great tips, Greta!! I will be back to see you soon!
C. Dunn
Greta is a highly skilled manual lymphatic therapist. I went to her for a detox procedure and she immediately addressed my problem areas. Her intake is very professional and her studio is very relaxing. I'm very much looking forward to my next appointment.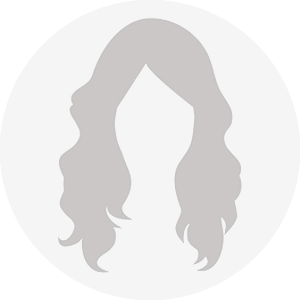 D. Hoskins
Greta has healing hands! I always look forward to going to her peaceful environment. I usually fall asleep, and I've never walked out of her office not feeling revitalized and, simply, great! I highly recommended her services. You'll be glad you chose her.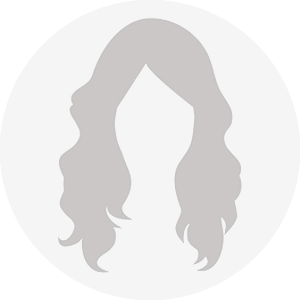 J. Thomas

"GREAT MASSAGE!! Greta is extremely talented. She's worked out kinks in my back that have been there for years".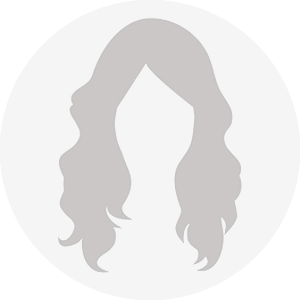 A. Valbuena

"I highly recommend Greta, in addition to being wonderful with her hands, she has an exclusive dedication to her patients. She maintains contact with the patient to observe his therapeutic evolution. Thanks Greta!"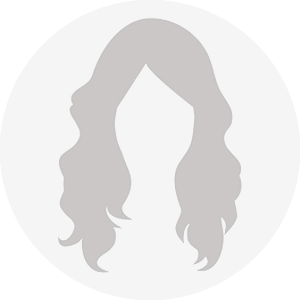 M. Spencer

"The massage was wonderfully relaxing, I would highly recommend it."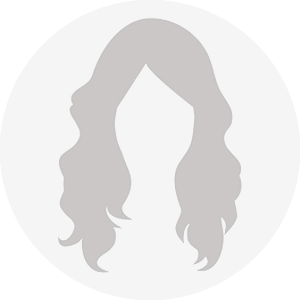 J. Williams
"Greta is the best therapist I have ever had. She is extremely considerate of her customers needs. I truly felt relaxed and energized at the same time after my time with Greta. She is a true professional. I can't recommend her highly enough!"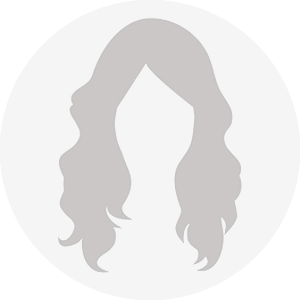 Nick B.
"Greta is awesome! I had severe back pain and her deep tissue massage relieved the pain and after a couple of days it was gone. I have also had a relaxation massage and a hot stone massage that left me deeply relaxed and I fell asleep! Highly recommended."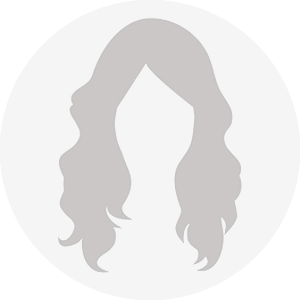 T. Murphy
All of my adult life I have struggled with spider veins that are not painful but have always bothered me cosmetically. As I expressed my concern about my spider vein delema, Greta listened and we both agreed that this is my body's way of letting me know that I have an issue with circulation in my legs. Recently these spider veins have grown darker in color, more bruise like and purple. I was shocked that after Greta massaged my legs to help improve circulation, the deep purple color was totally gone!! I still have more that needs to be worked on so I will be sure to have Greta use her magic touch on a more regular basis!! My entire massage felt so incredible and left me completely relaxed!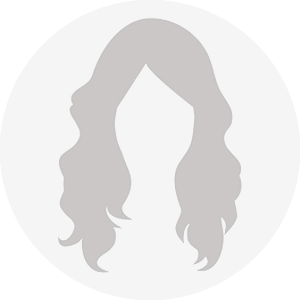 Helen J.
"My treatment with Greta was a blissful experience second to none, as I gently wafted into tranquility, peace and calm from a hectic pace of life! The essential oils, the gentle music and warmth together with Greta's relaxing expertise is a very special time, and needs to be experienced more than once. I recommend everyone to take time out and see for yourself how radiant you feel! It puts a sparkle into life and we all deserve a Special Treat!"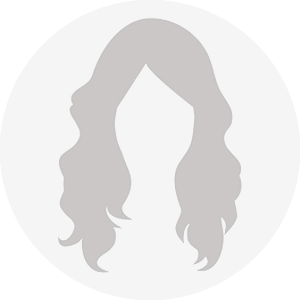 K. Russell
Greta is an amazing massage therapist! She's thorough and extremely compassionate. She has multiple certificates and continues to further her education and explore new techniques. She takes all necessary precautions, as it relates to Covid. I've recommend several people to her in the past and will continue to do so!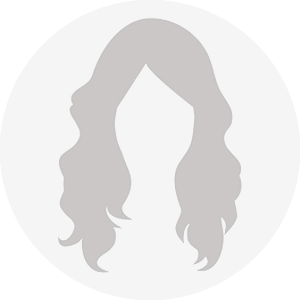 V. Lopicolo
"Omg ...She is so kind and very welcoming also she will explain everything about what will work on you after you select what selected what kind the therapy and know more about you. Also she did check my posture before the massage. You can choose light, medium or hard pressure. Her hands are blessed and you will leave feeling like you don't want to leave. I totally recommend Greta's Therapies. Will be back soon for more."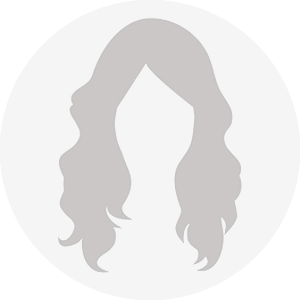 J. Lariosa
Greta was able to put her attention to my specific needs and she did a wonderful job releasing tension on my shoulders and upper back. Amazing techniques!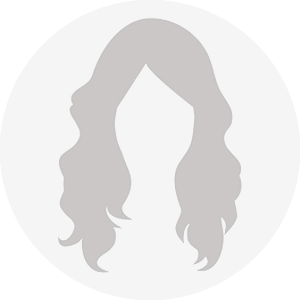 L. Bishop

"Such a treat, to take time out and feel so special. Greta is very professional and so caring and I never want to leave!"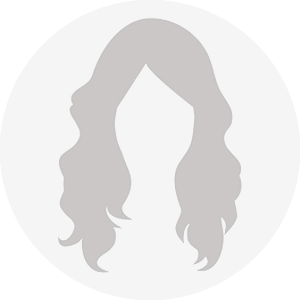 A. Beshara
Greta didn't leave a single part of my body untouched during our two hour Thai Massage session. It was the perfect combination of relaxation and function. When my friends picked me up they said I looked dreamy, and I felt it! So happy I chose Greta for my birthday treat!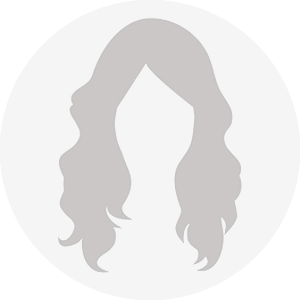 Karin B.
Greta is awesome! She listens and adjusts as needed, and has greatly helped improve my range of motion. She's also super kind and caring.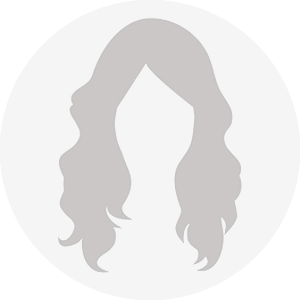 Delanya H.
Greta has healing hands! I always look forward to going to her peaceful environment. I usually fall asleep, and I've never walked out of her office not feeling revitalized and, simply, great! I highly recommended her services. You'll be glad you chose her.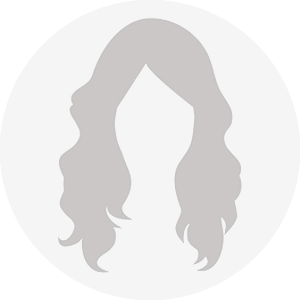 Javier C.
"Amazing service!!! The setting, everything is just perfect to relax and take the most out of it. I was not a massage regular and Greta is turning me into one."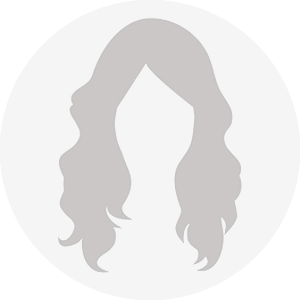 S. Tylor
"It was a beautiful massage. So relaxing & calming - I fell asleep! - Something I can't normally do in a 'new' environment. I was on "cloud 9."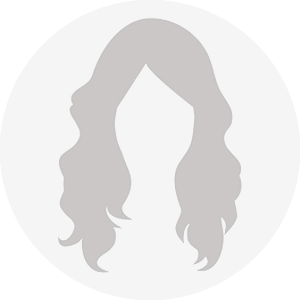 E. Austin
Wonderful job! Greta is the best.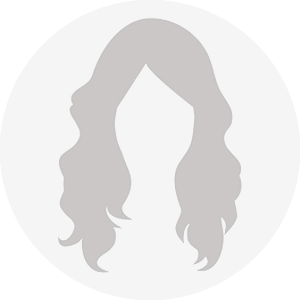 A. Pavas
(Translated by Google) Excellent service! (Original) Excelente servicio!