"A tailored service to fit your health needs"
Licensed Massage Therapist - Certified Lymphedema Therapist - Certified Lymphatic Drainage Therapist "Vodder Technique", Oncology / Orthopedic Massage, Reiki Master
Lymphatic System Specialities
Manual Lymphatic Drainage (MLD) Vodder Technique
Detox, Immunity,
Weight loss support
Management of inflammatory / autoimmune conditions
Face/neck swelling/puffiness decongestion
Advanced Lymphatic Drainage Post Operative
Post cosmetic/plastic surgery swelling reduction
Post Oncology/Orthopedic surgeries edemas
Post Lipedema liposuction swelling reduction
Post Bariatrics surgery swelling reduction
Fibrosis reduction & Scar Release Therapy
Lymphedema Therapy (Swelling Management)
Primary lymphedema swelling reduction
Secondary Lymphedema (caused by cancer surgery) swelling management
Chronic Venous Insufficiency edema reduction
Swelling management caused by Lipedema
Chronic edemas reduction
Facial massage and Oncology therapies
Facial Lymphatic Drainage
Alleviate problems like migraines, sinus congestion, eye bags, whiplash, reduce facial swelling, promote reduction of possible bruises in the post cosmetic surgery as in blepharoplasty, and facelift.
The treatment is incredibly relaxing and decongests the face and neck region.​ If your are someone wanting to relieve facial lymphatic congestion, this treatment was made for you.
Japanese anti wrinkle lifting facial massage and detox face lymphatic drainage. The sinergy of these two facials will help tone the face muscles and reduce swelling or puffiness of the face.
Oncology Massage
Axillary Web Syndrome/Cording treatment
Lymphedema Therapy Stage 2 - Swelling management
Lymphatic drainage post operative (rerouting technique)
Reiki "Energy healing"
Reflexology
Whether you need to plan your Lymphatic Drainage Post Plastic surgery Recovery sessions or Manage your Lymphedema post Cancer surgery, or just want to start your Detox plan to get rid of that stagnant body fluid or inflammatory condition, Lymphatic drainage is a powerful way to purge toxins from your body and set your body on a pathway to health and healing.

Orthopedic massage (Pain focused)
Neuromuscular therapy NMT
Myofascia Release MFR
Deep tissue massage, Cupping therapy
Sports massage
Customized Stress Relief massage
It is a very effective and deeply relaxing massage performed with volcanic hot stones and European/English techniques.
Hot stone massage helps melt away tension, ease muscle stiffness, and increase circulation and metabolism and is deeply relaxing
Natural Therapy for Flexibility, Relaxation and Energy Balance.
This massage is beneficial for anyone that wants to open the flow of energy in their body and loosen up muscle tension, relieve pain, and gain more flexibility and balance
Health and Wellbeing for your Body, Mind, Spirit and Emotions

Reiki is easily adapted to most medical conditions. A Reiki session balance your energies and Chakras, removes blocks, and facilitates an environment for healing as it enables relaxation on all levels - physical, mental, and emotional
Indian Head Massage is a simple and relaxing therapy that is very effective in combating muscle muscular tension, headache and stimulating hair growth, etc. Indian Head Massage involves massage to the upper back, shoulders, arms, neck, scalp and face.
Reflexology is a non-intrusive complementary health therapy which the aim is to help the body to restore its natural balance and functioning. It is totally safe for people of all ages, from babies to the elderly, for pregnant women and those undergoing chemotherapy.
Complementary Therapies by Greta
While I am in a therapeutic session, please leave your message or text me at my Google phone. Thanks.
Phone number (404) 507-2701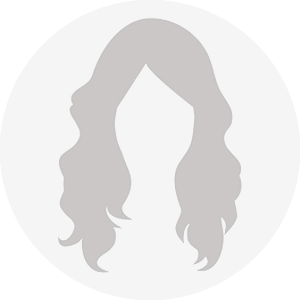 K. Meliani
"Greta is an amazing massage therapist! She is very knowledgeable about anatomy and her deep tissue massage technique is perfect, as it targets the knots and muscle tightness with the appropriate amount of pressure for each muscle group. I feel rejuvenated every time I have a massage, and given I work on the computer quite heavily it's becoming vital to have this type of therapy to maintain a healthy posture. Greta cares a lot about the patients and goes the extra mile to ensure the therapy doesn't end at the end of the session but will advise on proper posture and at-home stretches to make sure the patient maintains good health between sessions. Thank you Greta for being a caring therapist!"
------------------------------------------------
C. Ferguson
Geta's hands provide a healing touch. I've been going to her to receive lymphatic drainage massage as apart of my detox and WOW have, I noticed a difference!!. I typically have swelling in my legs and ankles and since having several sessions with Greta the pain from the swelling has started to decrease. She consistently provides great education on how I can continue to heal my body. She has a positive vibe and healing hands! Thank you, Greta.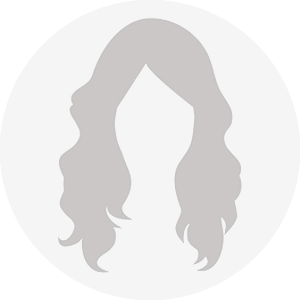 J. Carney

I found Greta based on her wonderful google reviews and ratings. I was looking for someone in the area to perform post surgical lymphatic drainage massage and I am so glad I found Greta! Her experience and knowledge is truly top notch and she made me feel very comfortable. Her lymphatic drainage massages are always tailored to my specific needs at the time. I leave every session feeling wonderful and I am confident it helped aid in my healing process. I even sent my husband to Greta when he was having back and neck pain. He received an orthopedic massage and he said he felt even better than when he goes to the chiropractor. I highly recommend Greta to anyone needing lymphatic drainage, orthopedic massage or any type of massage services.
----------------------------------------------
Lauren E.
Greta has more knowledge and experience than I have ever seen! She knows how the human body hurts and why and then knows exactly what to do. She shows compassion and genuine kindness the entire time. She is a lifelong therapist to have.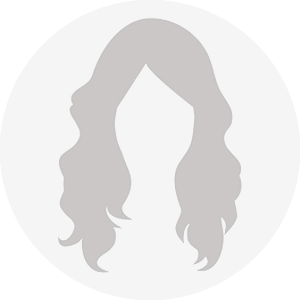 L. Hamby
I was diagnosed with Breast Cancer in Oct 2019. After my bilateral mastectomy, I experienced some nerve damage and shoulder damage. Following my initial surgery I had 4 more, totaling 5 surgeries in 10 months. With my arm constantly by my side for a year, the damage continued. I started Physical Therapy in 2020 and continued going for almost 1 year with no progress. I saw an Orthopedic surgeon who wanted to "explore" my shoulder. He couldn't guarantee any results. That's when I sought other means of therapy and found Greta. In just 3 sessions she has been able to make MORE progress than a year of PT did! She's great at explaining what she's doing, why I'm feeling the pain/stretch/limits I'm feeling. She explains the process of how she's going to treat my shoulder in different stages. Currently I'm in the Orthopedic Rehab stage. Once we have this completed, she will move to the next phase of treatment to include prevention of lymphedema as well as releasing the webbing that has occurred under my arm. She is very gentle and never pushes too hard or causes pain. I HIGHLY recommend Greta!!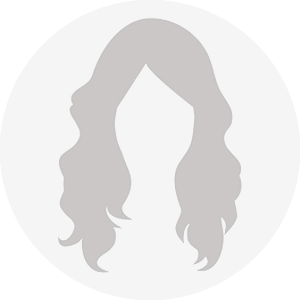 Anna I.


Greta is amazing, she is very attentive and professional. She is working with many clients recovering after liposuction, so she knows exactly how to help them to recover.
I took one MLD session with Greta before liposuction, and 10 sessions after lipo. I am so happy, because after treatment my legs and flanks have no issue at all. I highly recommend Greta."
-------------------------------------------------
D. Lauklman
Mrs.Greta is AMAZING! She is professional, knowledgeable, sweet and caring! I am seeing her for my lymphatic massages after cosmetic surgery. I developed horrible fibroids after lipo and she was able to bring them down tremendously in a month. I am so happy I found her, she is a life saver. If you are looking for a licensed experienced person for lymphatic massages after your surgery she is the person to go to!!!
-----------------------------------------------
L. Bishop

"Such a treat, to take time out and feel so special. Greta is very professional and so caring and I never want to leave!"
We will help your body relax and your mind unwind, applying the best Relaxing, sophisticated therapeutic Eastern, or Western techniques. You will experience another level of relaxation and pain relief massage.